MP3: Take the Hassles out of Homework
In this workshop I teach you the most helpful ways for you to get your child to do her homework without damaging your relationship with her.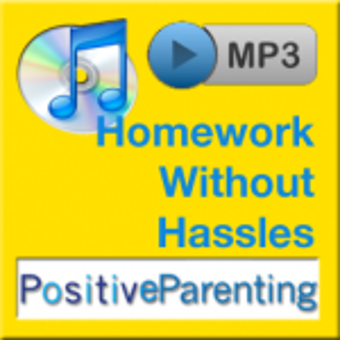 This is an audio (MP3) recording of a live workshop. There are 3 tracks for a total of 83 minutes and a .PDF of the handout mentioned in the workshop.
Also included is 11 ways to successfully motivate your child to do home work. I also show you a new way to respond when your child brings home their report card.
This is a great workshop if you are looking for solutions to any of the following questions…
Are you having homework struggles every day?
Are you worried about your child's study habits?
Do you want your child to take responsibility for his school work so you don't have to?
What about that report card?