"No I Won't and You Can't Make Me!"
- Effectively Dealing with Power Struggles
A Positive Parenting Video Class
Learn the primary way your parenting causes you to be ineffective,
lose your child's respect and have them tune you out.
Also learn the #1 Parenting Tool that no parent should be without
and that prevents all types of misbehavior in kids.
Dealing with Power Struggles
An Online Video Class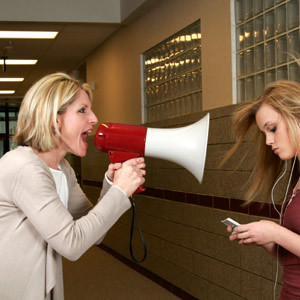 What you'll learn
Understand why kids misbehave
Effectively stop a power struggle with a child using one of the eight ways you will learn to get out of power struggles
What you'll learn
Use the most important tool a parent has to prevent all types of misbehavior in your kids, including power struggles
What you'll learn
Identify a power struggle vs. other types of misbehavior
Choose any of eleven ways you will learn to prevent future power struggles
First class information on a crucial topic. Very helpful for parenting little or older kids...
I was able to start using this knowledge as soon as my son came home from preschool and we had the best night we've had in a long time.
Very helpful... new points of view... I think about our relationships with my son... I learned a lot about preventing power struggles... thank you so much!
In this fun and engaging video class you will learn:
What we do that has us be ineffective, lose our child's respect and have them tune us out
2 Questions to ask yourself in the midst of a power struggle that work like magic!
The cure for "parent deafness" in children!
Ways to develop self-motivation.
How to minimize the hassles, tantrums and tears.
An approach to feel calmer and have more joy in parenting.
Who can benefit from this class:
Parents expecting or having children of any age, from toddlers to teens
Step-Parents, Grandparents, aunts and uncles, babysitters
Teachers, Counselors, Nurses, Social Workers, or anyone who relates to children
Families can be a source of rejuvenation, fun and encouragement. If this is what you want, this course is for YOU!
The Video class is an introduction to the Positive Parenting teleclass series, a 44 lesson recorded audio class plus a live weekly call. Each class is limited to 25 participants to maximize your results. In addition to learning the curriculum, I will get to know you and you will get to know each other through your weekly calls. This is a recording of an interactive, intimate, comprehensive teleclass, not a canned class! More than communication training, the Positive Parenting teleclass contains over 100 proven parenting methods for improving behavior while enhancing your child's self-esteem. 44 lessons and over 20 hours of material plus LIVE weekly calls to answer your specific questions. All calls will be recorded so you can access them at anytime and listen to them over and over to really learn the concepts. This allows you to practice and master the concepts and techniques. Problems and successes are shared in a warm supportive environment.