MP3: Dealing With Power Struggles
Learn why kids love to power struggle, how to get out of a power struggle when you're in the middle of one, and ways to prevent them from happening in the first place.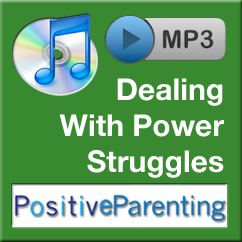 Sorry, a full description is coming soon. We are still in the middle of a site transition.