Positive Parenting Teleclass
No matter where you are in the world, I can personally help you with your children.  After 25 years of teaching and traveling, and in response to requests from all over the world, I wanted to find a way to reach more parents. To that end, for three years I taught the class over the phone to parents all over the world.  Taking the best of these recordings, I compiled them into a Positive Parenting Teleclass program that can be taken at home. The result has proven to be a dynamic and transformative experience for hundreds of participants.  Now I want to make it even better.
Free Coaching & More in 2019!
You do better when you have peers to work with while you are taking the course. This year in addition to taking the lessons and listening at your own pace, you can 'start' the class with a group of parents learning together. This will give you incentive to listen to the lessons each week and practice what you are learning.  You will have free weekly group Q&A calls with me.  You will have access to a private community forum to facilitate sharing and problem-solving with others taking the teleclass. With these new additions, you will belong to an ongoing community for all of my alumni.  A new cohort or group of parents will start every 3 weeks.  You can view the schedule and pick the day and time for the group Q&A call that works best for you.  As soon as you sign up, you can start listening to the lessons.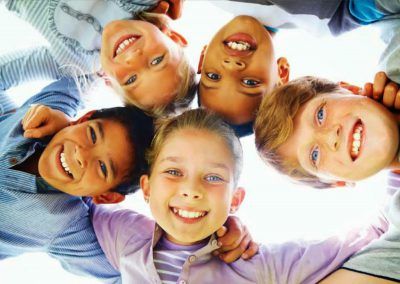 You can have the kind of relationship with your children you have envisioned.  You can help your children develop skills to become loving, motivated and successful adults. You can have FUN parenting and you can start now!
For 6 weeks, you, along with up to 24 parents from all over the world take the course together. You start by reading the first chapter of the book.  You then begin listening to the first week's lessons.  You can listen to the recordings on your computer, or download them on to your phone or other devices. One dad listens while he is on the treadmill! You will also be assigned homework based on the material.  This homework is something to do with your children every week.
Then on the same day and time each week of the class, there is a live group Q&A call where I can answer your specific questions. The group call will be recorded for everyone, so if you cannot be on the live call, you can email me your questions ahead of time. I will read and answer your question on the call. Everyone receives the recording of the class Q&A call each week.
Who can benefit from this teleclass:
Parents expecting or having children of any age, from toddlers to teens
Step-Parents, Grandparents, aunts and uncles, babysitters
Teachers, Counselors, Nurses, Social Workers, or anyone who relates to children
Families can be a source of rejuvenation, fun and encouragement. If this is what you want, this course is for YOU!
THIS COURSE IS FOR YOU IF YOU WANT TO:
Focus on the problem without judging the child
Resolve conflicts without power struggles
Create "genuine encounters", with children, away from the television
Teach children to solve their own problems, offering them guidance when needed
Replacing nagging, yelling, threats, bribes and guilt with effective, positive messages
Manage personal stress to increase parenting effectiveness
Assist children in becoming self-sufficient, socially responsible and self-confident
What you can gain from this course:
Reduce arguing, scolding and yelling
Feel positive about your parenting skills
Effectively promote behavior changes
Establish agreements on discipline within your family
DO YOU RECOGNIZE ONE OF THESE CHILDREN?
A child who demands to be the center of attention
Siblings Who Fight
The Bully Who Pushes Others Around
The Whining Child Who Says "I Can't"
A toddler who has repeated temper tantrums
A child who turns everything into a Power Struggle
A teenager with an attitude
What you can give children from this course:
Encourage responsibility & initiative
Enhance high self-esteem
Develop good decision making skills
Encourage resistance to peer pressure
Promote cooperation and successful attitudes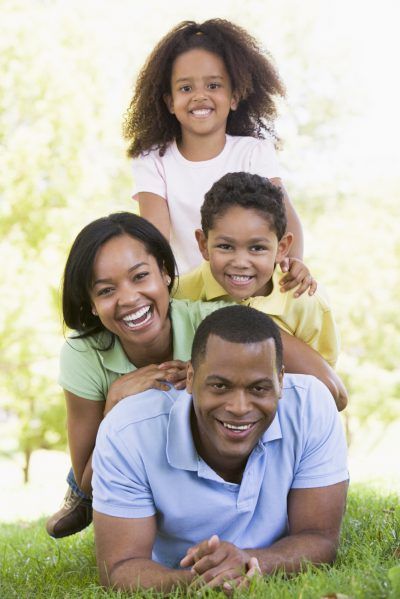 $249
Or $499 if you would rather have 3 hours of Private Coaching with Debbie on your schedule rather than the 6 Weekly Live Group Q&A / Coaching Sessions.
What do I get when I register?
All Recorded Audio Lessons
Approximately 17 hours of audio taken from a LIVE class with real parent participants. Broken into manageable lessons you can listen to with your computer or play on your phone. Learn at your pace and with the incentive to stay with your group.
Book: Redirecting Children's Behavior
The parenting book with assigned weekly reading.  I have read this book 14 times and learn something new each time I read it.
Workbook: Redirecting Children's Behavior
The accompanying workbook you will use and reference while you listen to the audio lessons.
6 Weekly Live Group Q&A / Coaching Sessions
One hour live Q&A group calls with myself and your classmates once a week to provide you with support and clarification throughout the class. These weekly calls are recorded for the class participants so if you miss one... no worries, you can email me your question ahead of time and I will answer it and you can listen to the answer on the recording.
Access to the Teleclass Forum
Access to the Teleclass Forum for those wanting to share with other classmates during the Teleclass. Other participants are always a great support and feedback source.
Access to the Positive Parenting Alumni Forum
Parenting is an ever evolving journey. You get  access to the Positive Parenting Alumni Forum for continued support and sharing once you've completed the class.
FREE BONUS MATERIAL
INCLUDED WITH YOUR REGISTRATION
Bonus call on Sibling Rivalry and Sibling Fighting
Parent-Teen Communication Workshop on MP3
Live Power Struggle Workshop on Video
Power Struggle On Line Video Class
Dial-A-Discipline
5 Free Workshops on MP3
200 Positive Parenting Pep Talks
Over $300 in Value - FREE
Teleclass Outline & Schedule
Each Workshop start date varies. This way you will be with other students in the weekly Group Q&A Call at the same stage of the course. It will help you stay motivated to listen to the lessons and stay caught up each week. Parents help each other stay motivated and brainstorm ideas to encourage each other to finish the lessons.
Course Outline:
Understanding the child's personality
Learn to manage stress
Reducing sibling rivalry and competition
How to stop fights/ Using action-not words
Developing healthy self-concepts
Promoting cooperation and helpfulness
Explore how parenting style affects children
Teach children respect and responsibility
Building high self-esteem and self-motivation
Understand why a child misbehaves
Intervention and corrective measures that work
Find out how to build a child's self-confidence
Teach self-control and encourage self-quieting
Apply natural and logical consequences
Ways to hold children accountable for their actions
How to handle and express feelings
Punishment and reward vs. "Redirecting"
"Redirecting" in the family and Family Team Building
Promoting agreement on discipline for couples
Working together as parents
Refine practical parenting skills
Effective family communication
Session One
Lesson 1- Welcome and Introductions (9:36)
Lesson 2- Paradigm Shifts- Why kids Misbehave (17:06)
Lesson 3 – A Visualization- When your child was born (11:06)
Lesson 4 – Commit to Not Spanking…And my offer to you (14:01)
Lesson 5 – Take Care of Yourself (8:15)
Lesson 6 – Success Story -Talk quietly, please (3:43)
Lesson 7 – Genuine Encounter Moments (GEMS) (19:39)
Lesson 8 – Birth Order Characteristics (21:28)
Lesson 9 – Parenting Response and personality development (14:12)
Lesson 10 – Check in and success stories (4:14)
Lesson 11 – Sibling Rivalry – The Dethronement (59:07)
Lesson 12 – Sibling Fighting (24:29)
Lesson 13 – Check in and Sibling Issues (59:11)
Session Two
Lesson 14 – The Encouragement Perspective (28:24)
Lesson 15 – Encouragement vs Praise – The Report Card Exercise (36:16)
Lesson 16 – 20 Ways To Enhance Your Child's Self-Esteem (1:05:27)
Lesson 17 – Changing Our Messages (30:01)
Lesson 18 – Autocratic vs Democratic Parenting (28:10)
Lesson 19 – Success Stories (17:28)
Session Three
Lesson 20 – Identifying the 4 Mistaken Goals (32:36)
Lesson 21 – Goal of Attention (9:12)
Session 22 – Check in and Q&A (29:11)
Lesson 23 – Redirecting Revenge (37:46)
Lesson 24 – Redirecting Avoidance (36:00)
Lesson 25 – Redirecting Power (13:24)
Lesson 26 – More Redirecting Power (20:27)
Lesson 27 – Q&A with Parents about goal challenges (41:52)
Session Four
Lesson 28 – Feeling Stoppers and Feeling Encouragers (43:24)
Lesson 29 – Detaching with Love (9:20)
Lesson 30 – Check in with Parents- Pep Talks and Success Stories (20:42)
Lesson 31 – Why Shouldn't I Punish My Kids? (24:14)
Lesson 32 – An Alternative to Time Out That Works (13:39)
Lesson 33 – Check-in & success stories (17:01)
Lesson 34 – Using "I" Messages (7:20)
Lesson 35 – Natural Consequences (30:23)
Lesson 36 – Logical Consequences- The 4 "R"'s and Whose Problem Is It? (25:55)
Lesson 37 – More about Logical Consequences (22:03)
Lesson 38 – Visualization & Supporting the Leader (15:00)
Lesson 39 – Mind Trust & Family Meetings (27:47)
Lesson 40 – Setting Goals and Family Mission Statement (13:15)
Session Five
Lesson 41 – Success Stories and Follow Up on Family Mission Statement (28:10)
Lesson 42 – Promoting Agreement Between Couples (31:13)
Lesson 43 – Brainstorming solutions (8:01)
Lesson 44 – Review, Encouragement and Goodbyes (13:57)
Final Call
Practicing what you learned
Final Follow-up Q&A
Ready to go? Pick a Day to Start!
I completed the positive parenting class in April 2017. I feel so grateful for finding this class. I had actually done one of her free group calls for more information probably a year ago and I instantly realized I needed these classes. At the time I was a struggling mom of a very active 2 year old who felt like my child ruled the house. At the time I finally decided to take the class my child was three years old. They say "parenting doesn't come with a manual". I think this is as close as you can get! The classes/teachings/group discussions are amazing. I am amazed at my household growth, personal growth, and the growth I have seen in my child. I feel like I couldn't put a price on the knowledge I have gained. So grateful that Debbie came into my life. The beauty about these lessons is they are life long and can take you through all ages and stages of your children. Not to mention you can apply them to your marriage, and professional relationships. I learned a lot about myself and helped me realize areas that I needed to work on and how certain behaviors I did(yelling, coercing, etc) was harmful and did not help my long term goal. You would think that is a "no brainer" for all parents. I knew I shouldn't do that, but that's how I was raised and i survived and quite honestly I just didn't know what else to do. I know I wanted to raise a self-reliant confident child who did not feel like they had to "recover" from their childhood. I think all parents want to have a bond and raise children that will be productive members of society. So If you are struggling and not enjoying parenthood I would strongly recommend these classes. Thank You again Debbie for all your time and help.
Chelsy Holm
What More Parents Have To Say:
Everything you say is so helpful My life has changed with my son & whenever I feel any set back in our relationship I notice that I'm talking less care of myself & the problem is that I am the one stressed out so I take care of myself & things get back to normal!
I'm also about to go back through the whole course since some rivalry issues are arising since my little baby turned 9 months & started crawling & eating. I'm sure I'll find all the answers for my questions in your course. Really really thank you so much!
I knew I wanted to parent differently than my parents. This course gave me the tools to be the parent I wanted to be.
We loved the changes we saw in our three children and in our relationship as a couple as we worked together to raise our children.
I have been easier on myself. I am encouraging more and nagging less. We are letting our daughter take more responsibility.
We almost didn't take the course because of the time and cost, and we really weren't having a crisis with our children. We're so glad we invested in our relationships — we now have so many skills to positively manage future challenges.
I have been more patient, understanding and excited to listen to what my kids have to say. Because of my attention my kids have been really expressive. I looked forward each week to come to this class!
We liked the emphasis on practical application of principles that we had only thought about before.
The class activities helped us see the world through our children's eyes. Now we're firm and kind when we set limits.
This class was so helpful to me & my family that my son & I are best friends again, the sweet love that we used to share is back! I know the tools I learned in this class WORK! Now I have someone who helps me around the house ~ very interesting concept! I find that this course has helped me in all my relationships and has made my marriage better too. Thank you for all your love and support!